See my resume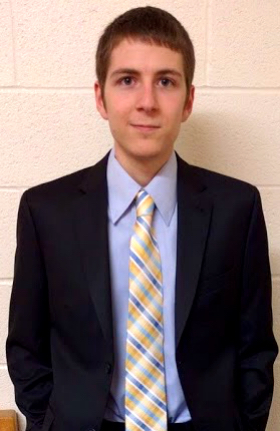 SKILLS & ABILITIES
OSX
Windows and Linux operating systems
Windows Server 2008 and 2012
Microsoft Office Suite
Cisco devices
Programming/Scripting languages:
Windows PowerShell
Java
C/C++
PHP
Served as webmaster for local Scout troop.
EXPERIENCE
WALMART - PRODUCE/MEAT SALES ASSOCIATE
373 BENNER PIKE STATE COLLEGE, PA 16801
MARCH 2013 - CURRENT
I fill the sales floor with product, maintain cleanliness of backroom, respond to customer's questions, and often assist them with department-specific complaints and problems.
COMPUTER LAB ASSISTANT – PENNSYLVANIA COLLEGE OF TECHNOLOGY
ONE COLLEGE AVENUE WILLIAMSPORT, PA 17701
APRIL 2014 – DECEMBER 2014
I supported students with any questions, preserved cleanliness/organization of lab, and upheld proper inventory for my assigned lab.
DELGROSSO'S AMUSEMENT PARK – SPEEDWAY/RIDES
4352 E. PLEASANT VALLEY BOULEVARD TIPTON, PA 16684
MAY 2012 – SEPTEMBER 2012
I monitored the ride area/speedway to guarantee safety of park guests and to ensure the orderly operation of the attraction.
EDUCATION
PENNSYLVANIA COLLEGE OF TECHNOLOGY, WILLIAMSPORT, PA 17701
BACHELOR'S DEGREE IN NETWORK SPECIALIST CONCENTRATION
MINOR IN MANAGEMENT

• Received a structured cabling and optical fiber certification.
• Completed a Cisco Networking Academy course.
PHILIPSBURG-OSCEOLA AREA HIGH SCHOOL, PHILIPSBURG, PA 16866
ACADEMICS
• Cross-Country (4 years); 4 year letter winner; 4 year First Team All-Star.
• Track and Field ( 2 years); 2 year letter winner; 2 year First team All-Star.
ACCOMPLISHMENTS
• Eagle Scout
• Order of The Arrow Brotherhood member.
LEADERSHIP, COMMUNICATION & ORGANIZATION
Boy Scouts of America:
• Managed a group of Scouts to complete my Eagle Scout project.
• Attended and completed National Youth Leadership Training.
• Served as Junior Assistant Scoutmaster.
• Served as the Senior Patrol Leader.
• Served as the Assistant Senior Patrol Leader.
• Performed duties as Scribe (record keeping).
Hello, my name is Nicholas Patrick. I graduated from The Pennsylvania College of Technology in December 2015 with a Bachelor's Degree in Network Specialist Concentration and a minor in Management. I believe that my that my hands-on experience from Penn College, work ethic, love for technology, desire to learn, and attitude are what makes me a good candidate for any IT position.