See my resume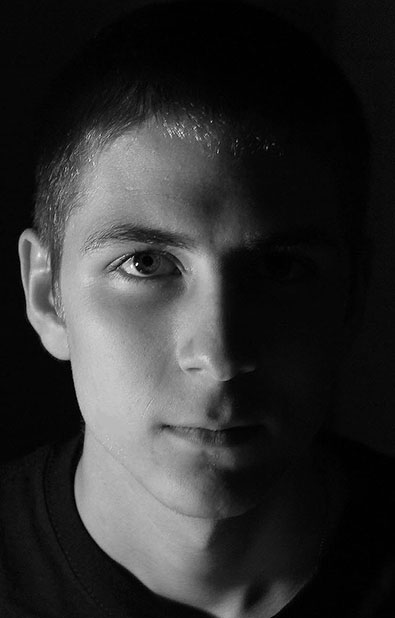 SKILLS & ABILITIES
Experienced with Unix, Linux, and Windows operating systems; past webmaster of my Boy Scout Troop's website.
EXPERIENCE
WALMART - PRODUCE/MEAT SALES ASSOCIATE
373 BENNER PIKE STATE COLLEGE, PA 16801
MARCH 2013 - CURRENT
Filled the sales floor with product, maintained cleanliness of backroom, and answered customers' questions.
DELGROSSO'S AMUSEMENT PARK – SPEEDWAY/RIDES
4352 E. PLEASANT VALLEY BOULEVARD TIPTON, PA 16684
MAY 2012 – SEPTEMBER 2012
Watched over the ride area/speedway to ensure safety of park guests.
EDUCATION
PENNSYLVANIA COLLEGE OF TECHNOLOGY, WILLIAMSPORT, PA 17701
BACHELOR'S DEGREE IN NETWORK SPECIALIST CONCENTRATION
MINOR IN MANAGEMENT
• Received a structured cabling and optical fiber certification.
PHILIPSBURG-OSCEOLA AREA HIGH SCHOOL, PHILIPSBURG, PA 16866
ACADEMICS
• Cross-Country (4 years); 4 year letter winner; 4 year First Team All-Star.
• Track and Field ( 2 years); 2 year letter winner; 2 year First team All-Star.
ACCOMPLISHMENTS
Eagle Scout and Order of The Arrow Brotherhood member.
LEADERSHIP
Led a group of Boy Scouts to complete my Eagle Scout project.
Attended and completed National Youth Leadership Training.
Served as the Senior Patrol Leader in my Boy Scout Troop.
Served as the Assistant Senior Patrol Leader in my Boy Scout Troop.
Served as Junior Assistant Scoutmaster in my Boy Scout Troop.
REFERENCES
Available on request.
I am currently a student at The Pennsylvania College of Technology in Williamsport, PA, where I am pursuing a Bachelor's Degree in Network Specialist Concentration and a minor in Management.